Every successful business should care about customer satisfaction rather than making a quick sale and hope for good results. Happy customers become repeat customers, and they are likely to tell others about their positive experience with your enterprise, which may then help to bring in new business. Just ask the winners of this year's Empire Awards. Getting to be the best company in your field doesn't come without making customers happy! The following tips can help to keep your customers appreciative of your business.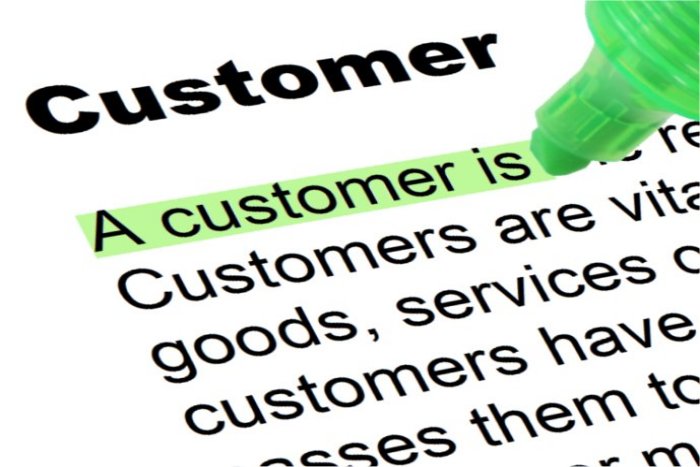 1. Competent employees.
Hiring and training efficient employees are critical. Employees who care about customers satisfaction and are willing to do what it takes for a win-win sale can often help to build a solid customer base. Anne M. Obarski writes in Business Know-How: "Customers get cranky when you waste their time and don't have the answers they need!"
Your staff members should be alert and informed as to possible customer questions and how best to serve their interests.
 2.Well-organized products and services.
Customers love being able to find what they want online or onsite. Directories and product lists are also helpful materials to keep updated to facilitate customer access. Clear pathways between shelves as well as neat and tidy business areas enable visitors to find what they need with minimum effort.
 3. Convenience.
Try to answer questions and provide information as quickly and easily as possible. Avoid keeping customers waiting on extended phone hold or being passed from one department to the next, which can be highly aggravating. Keep customer convenience in mind when establishing procedures and policies as well as facilitating communication and services. The easier you make it for the public to do business with your company, the more likely they are to do so.
 4. Aesthetics.
From well-groomed associates to attractively-decorated premises, a welcoming and aesthetically pleasing environment and staff encourage repeat business. By contrast, a careless appearance of employees or products can project an uninviting atmosphere. Customers enjoy feeling privileged and pampered, so provide an attractive location onsite or a welcoming website online to keep them coming back to enjoy a professional experience.
 5. Quality and pricing.
High-quality merchandise or meaningful interaction with the organization is paramount to making customers feel valued and want to continue doing business. Services that make life easier and products that outperform or outlast the competition are winners in the client's eyes. Solicit customer feedback through product reviews or surveys to find out what they want, and take steps to deliver it, perhaps at an initial sale price, to grab their interest and repeat business. They will appreciate your valuing their opinion and feedback.
Something as simple as a smile and a listening ear can make the difference in whether your employee scores a sale. Courtesy never goes out of style; shoppers of all generations appreciate a polite attitude and focused attention on their expressed needs and goals. When you make customer satisfaction a primary company goal, the return on investment can be significant and lasting.